Meet Dr. Jason Day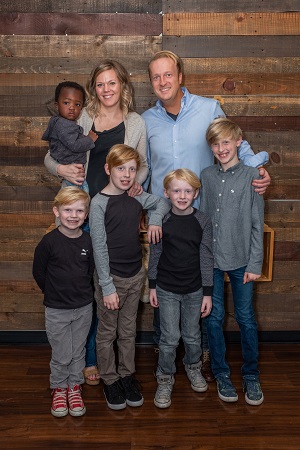 Discovering a Life-Changing Profession
Growing up, Dr. Jason knew he wanted to enter the healthcare field. After visiting a chiropractor at 16 and discovering the world of natural healing, he knew chiropractic was his future. Though Dr. Jason once considered becoming a medical doctor, his commitment to his family and desire to be a family man didn't match up with the long, demanding hours worked in a hospital environment.
The chiropractic philosophy resonated with him, and he knew that the success levels people could see with chiropractic care were high. "Once I got into chiropractic and saw what it did for others, I knew it was the best decision of my life."
He began the process of making his vision and reality at Palmer College of Chiropractic in Davenport, Iowa to obtain his Doctor of Chiropractic. While there, Dr. Jason took a three-week mission trip to Fiji to educate and serve people through chiropractic care. "I was chosen to go to schools and see children. It was eye-opening — a great experience for a student doctor." With his desire to enter into pediatrics solidified, Dr. Jason completed his internship in a pediatric-focused chiropractic office and made serving kids his mission.
After his graduation, Dr. Jason had the incredible opportunity to move to Europe and practice in the Netherlands. He and his wife Elissa were recently married and ended up staying there for six years.
I always had the dream of opening my own practice back in the U.S. We scouted out every possible place in the world, choosing Holly Springs for numerous reasons. It's one of the best decisions we've ever made."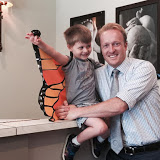 Developing a Passion for Kids' Health
"I've always loved kids. Today, children are facing catastrophic issues like asthma, allergies, ADHD, autism, and sensory processing disorders. It affects the classroom, their families, and the child's life."
Dr. Jason strives to educate our community on these disorders, serving as an informational resource and restoring hope to parents in our area, giving them a new vision of what's possible for their child with chiropractic.
Living a Busy, Family-Oriented Life in Holly Springs
Dr. Jason prides himself on staying up to date with the latest research in the chiropractic and health profession. He has a particular focus on pediatric concerns and sensory issues and has taken countless course hours on these subjects to better serve our community and get amazing results for every individual.
Outside of the office, Dr. Jason and Elissa, who is also our office manager, have been married for more than a decade and have five boys: Oliver, Elijah, Finn, Jace, and Silas. Oliver, Elijah, Finn and Jace were all 100% natural pregnancies that culminated in home births, which are a regular occurrence in the Netherlands. In fact, Dr. Jason had the remarkable opportunity to deliver his first son! The couple then fulfilled a lifelong dream by adopting Silas in 2017.
Become a Part of Our Family
At Trinity Life Center, we consider each and every one of our practice members as members of our family. We'd love to welcome you into the Trinity Life Center Family and would be honored to serve yours. Experience what our award-winning team can do for you and your family – schedule your appointment today!
---
Chiropractor Holly Springs NC | Trinity Life Center